(English follows.)
*Update 2022.04.06*
マルシェイベントがまた4月10日に再開しますが今回は私たちが参加不可。また次回ぜひ!
The Marche event will now take place on April 10th but unfortunately we can't be there. Hope to see you next time!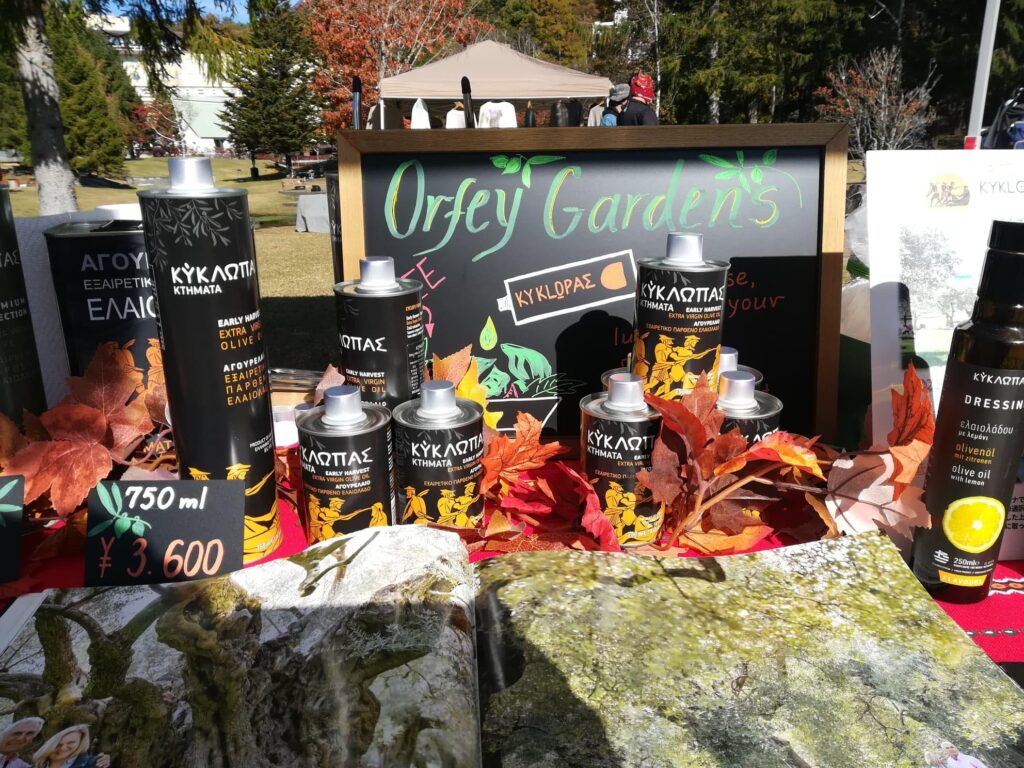 キクロパスの最新オリーブオイルが日本に辿りつきました!そして4月10日に、オルフェーガーデンズはこの素晴らしいEVOOを持って駿府公園内で開催するAOI PARK & MARCHEイベントで販売いたします。桜の花見をしながら、ギリシアの誇りキクロパスオリーブオイルを持ち帰りましょう!
The new harvest of Kyklopas Olive Oils have arrived! And we are happy to be able to bring them to you in person this coming April 10th. We will be sharing the magic of this truly high-quality olive oil at the AOI PARK & MARCHE outdoor market in Sunpu Park!
Come find our sales booth amongst the cherry blossoms and bring home some Greek goodness.
AOI PARK & MARCHE
2022.4.10 (日 Sun.) *rescheduled due to rain
11:00–15:00
More info on AOI PARK & MARCHEの詳細:
https://www.sunpu-aoibune.jp/parkandfit/
https://www.instagram.com/aoi_park_marche/